How-To: Building a PC in the ATCS 840 (Part 4)
A note from txtmstrjoe:  This CMHD.tv Blog miniseries is respectfully dedicated to my OCN brother, Syrillian.  Syrillian, a saint of a man, left this world far too early.  He leaves his family, friends, and OCN family.  He is sorely missed.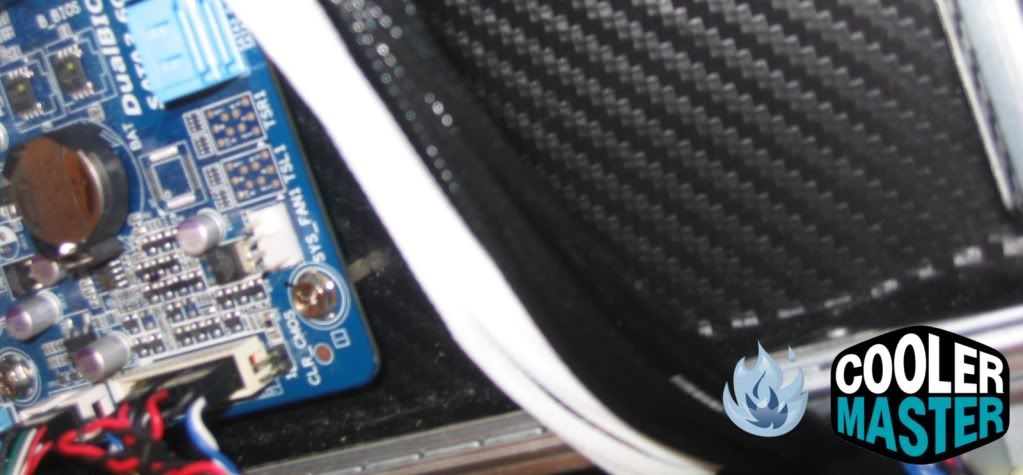 Welcome to Part 4 of this how-to miniseries.  For the past three weeks, we've walked through how to install the motherboard in Part 1, how to install hard drives, optical drives, and a solid state drive in Part 2, and installed the CPU, CPU cooler, and RAM in Part 3.  Part 4 will be all about how to install a discrete video card, the power supply, and how to manage the various power and data transmission cables in your new PC. At the end of Part 4, the hardware installation phase of this PC build will be complete, and we can go on to finish up the initial part of this how-to miniseries next week.
The week after that, I'll show you a few ways to make your custom PC stand out a little bit.  What do I have in mind?  Well, suffice it to say that I've got a couple of performance-oriented upgrades we can do to our custom machine, and I'll show you how to apply a unique cosmetic upgrade to your new custom PC that will definitely make it all your own!
So let's get this party started, shall we?
First, though, our handy-dandy outline:
Table of Contents:
Before we dive into this week's blog post, however, I would like to give credit to Tom, who left a very insightful comment in Part 3 of this miniseries.  Tom asked me about my thoughts regarding ESD (electrostatic discharge), specifically whether or not I worry about it.  Do I take any steps – such as using an anti-static bracelet, or touching a grounded metal surface to discharge static electricity – when working with the delicate electronic components of a PC?  I told him that when I first got started in custom PC construction, I was quite conscious of the dangers of ESD on electronics.  I wore an anti-static bracelet, and if I didn't have one I made a conscious effort to remember to ground myself on a bare piece of metal before handling PC components.
However, in recent years, I have not worn my anti-static bracelet at all.  But in all my years (not that they're that many) of working on computers I have never (and I mean NEVER) killed a part through ESD.  Maybe I've been practicing good anti-static electricity discharge habits unconsciously all these years.
Or maybe I've just been incredibly lucky.
Whatever the case, here's a CMHD.tv Blog Top Comment Pro-Tip:  ALWAYS be aware of ESD. Counteract it actively one way or another.  Use an anti-static bracelet, or ground yourself in some other way.
Your electronics will thank you for it.
Thanks, Tom for your excellent question!  I hope to see other great comments like this in the future, and I will be pleased no end to give credit to whoever gives us one!
Now, then, on to Part 4!