For the last couple of years, mobile phones in Kenya have been displayed with price t5ags that only the rich could acquire one. Most recently, manufacturers have to the rescue of the common citizen in trying to make sure that everyone is connected with a budget phone that can make calls and also connect to the internet. Thanks to these kinds of brands that have put their concern to the most oppressed citizen in Kenya. The counterfeit manufacturer has received a big blow after this consideration owing that he will not again steal the hard-earned money from Kenyans.
The truth is told that these budget phones may lack those breathtaking specifications like big screens, high-resolution cameras, long-lasting battery and other super specs but at least you will have the basic performance like making calls and sending texts in the palm of your hands. That is the most important thing you can do with a mobile phone in Kenya. Having said that, I have prepared a good list of cheap phones that you buy and make your day memorable rather than live hustling trying to raise more than 20,000 just to buy a big metallic phone which can still serve the same purpose. Below is a short list of few of cell phones that are in the Kenyan phone market today. Check it out folks!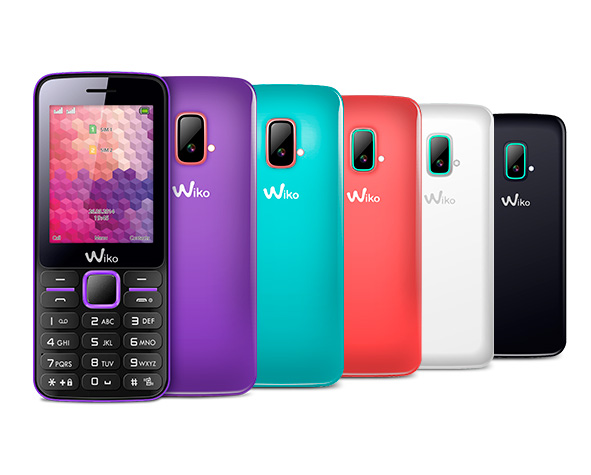 Cheap mobile phones in Kenya
Samsung Galaxy J1
Vodafone Smart Speed 6
Microsoft Lumia 640
Moto G 4G
OnePlus X
Motorola Moto E
Microsoft Lumia 435
Samsung Galaxy J1
This mobile phone was initially released in India and later hit the UK market in few months. It is not that kind of Samsung phones with a large screen, but it still serves the purpose…the year the purpose of calling and sending texts messages. Now what we experienced in that initial year of 2015 was nothing but cheap phones and easy entry mobile phone. Most importantly this mobile phone in Kenya has been accepted by a large pool of customers, and more are still replacing their phones with this same gadget. That means that this phone has something unique to offer to Kenyans.
That being said, Samsung Galaxy J1 has a small screen of about 4.3 inches and comes in three colors namely blue, white and black. As you all know, the price has to go hand in hand with the specifications. You don't expect an 8MP camera with such less amount of money. This cell phone has 5MP and a back cover made of plastic material. Additionally, its processor is about 1.2GHz which is super slow, but your price needs such a price. Anyway, it has all the basics from camera to the internet. You can get one and save yourself huge amounts of money.
Vodafone Smart Speed 6
Even Vodafone has not been left behind in offering some of the best cheap mobile phones in Kenya. It is a big industry with a very challenging industry but either way this brand has tried to remain on the board and keep on pushing great phones to our phone industry. If you have been forced to pull out a large amount of cash, wait for a little since Vodafone is here for you this year. With just 7,000 you will get a chance to enjoy a slow speed of 1.0GHz and take photos with 5MP camera in a snap. Save all your stuff on an 8GB internal storage and watch all your movies on 4.5 Inches screen all the time. My question is, does your cash count now? If yes join Vodafone and spend less.
Microsoft Lumia 640
For the best Windows phone at a very low budget, consider buying this low-end phone by the name Microsoft Lumia 640. The best thing about this mobile phone is its battery that lasts long like 1998 spots of rain. Additional to this, the display serves its purpose since its 5 inches with a 720p screen and available in few bright colors that can fit both young and old. On top of this, this top-end phone comes with 8.1 windows operating system and can be upgraded to Windows 10 by the end of the year. So what does such a phone has to offer? Think of what you can do with 8MP, 8GB, and 4G networks! Its speed is about 1.2GHz with a big screen of about 5 inches. That is very enough to spend your hard-earned cash today.
Moto G 4G
They say cheap is expensive but to me, I say cheap has good specs. Kenyan mobile phones are not expected to have that many specifications. Whatever specifications that comes with them, Kenyans will surely accept them willingly. Moto G 4G is one of these phones that have something for your budget and comes packed up with a 4G network for today's clear and speeding internet. All cell phone may offer the same network, but let's give credit when it's due. Talk of a decent camera and an awesome 4.3 Jelly Bean that can be upgraded to 4.4 Kit Kat. All this for just 7,500 is something everyone will run. It's a smartphone that fits your budget, and you don't have to finish up your pocket to get a huge mobile phone. Go for the cheap!
OnePlus X
Never worry about the price at any given time. First, inquire about the specs and the quality of the phone. Your money is equivalent to any mobile phone in Kenya. Be optimistic that everyone can work for you. It is possible to own this phone with very little money out there in outskirts of Nairobi. It's a cell phone that you can buy for your loved ones and make them rejoice during their special days like birthdays and anniversaries.
If you are thinking of now owning this phone, then you are thinking right. The phone comes with a 5 inches HD screen with a whopping 3GB RAM. Do not forget the phone has a good camera of 13MP that you can take beautiful pictures all the time. Its internal memory is up to 16GB, and you have the option of upgrading it using a Micro9 SD store your movies. I wouldn't wish to confuse you, but I always tell my audience to research widely before settling to any phone. Get your facts right and always have a list of your top 3 phones as you enter that shop.
Motorola Moto E
We have to agree that Motorola is known to give fare prices to their users. A mobile phone in Kenya going for less that 10,000 is a good deal to turn away from. This Motorola Moto E matches its price, and everyone is happy with that. This cell phone offers great specs compared to its price. Think of a 410 processor and big screen of 4.5 inches; it's just a good offer I tell you. The memory will also go for this phone while running, 1GB and 8GB respectively with an option of the upgrade is something cool for you too. There is a 5MP camera to help you in keeping happy memories. Pimped with an Android Lollipop, this phone has the great responsiveness you can think of. Go out there and grab this phone now.
Microsoft Lumia 435
Some of you say a big no for Windows phones. It's okay but owing to the money you have; you have no option than to accept this mobile phone here in Kenya. Imagine operating a phone running on Windows 8.1 and can still be upgraded to Windows 10 in few months to come. Microsoft smartphones usually are small in size but not small in good specifications like a 4-inch screen display with great pixels. Additionally, specs include a 200 processor, 2MP, 8GB storage memory and 1GB internal memory. You can get this phone going for a good price in Kenya. Put your money well and wait your day for buying. It won't cost you many friends.
Conclusion
I know the list has been long buying; all in all, you have got something that you can refer to when you are out there doing a window shopping in Nairobi. Mobile phones in Kenya can be very confusing, and you can get yourself buying a fake smartphone without your knowledge. The best thing is to visit these shops with a friend who understands well about cell phones in Kenya. Alternatively, visit well-known phones or those phones that are owned by these bug companies like Safaricom or online shops like Kilimall or jump. The price should not worry you much since with a minimum of 5,000; you have got a good smartphone in a palm of your phones.
By the look of things, one day we will be buying mobile phones in Kenya at a minimum price of 3,000. How will that be? As for me, I can't wait for those coming years. There will be no much need for such a long list. Cell phones in Kenya will be easy to find, and even children will own one or two phones. That being said goes out there and owns that phone of your choice. It's a free world folks!